In God's hands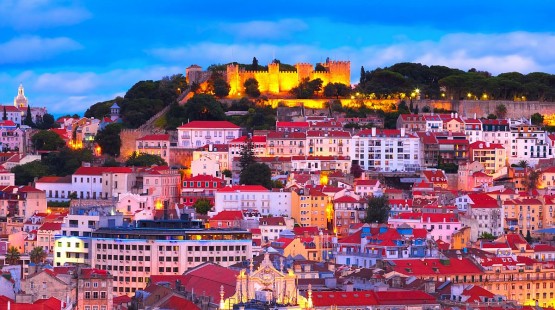 2/4/21, 1:43 PM

2/4/21, 1:43 PM
Portugal is a growing holiday destination with over 16 million tourists* visiting the country in 2019 but yet it is a country which needs to hear about Jesus, with just over 3% evangelicals* living there.
Marcus and Andressa are from Brazil and they moved to Portugal with ECM in November 2019. Before they moved to Portugal, they lived in Northern Ireland for over a year. Here they write about the impact that their time in Northern Ireland has had on their ministry in Portugal.
We are currently based in the city of Mora in Alentejo. My husband, Marcus, immediately started helping at the local church plant, both preaching and playing guitar and I started a Bible study with three children in the city. For the Children's Bible study, I wanted to use 'The King of Glory' material that I discovered in Lurgan, Northern Ireland, through a missionary called Jennifer Quinn, but this was not available in Portuguese. We started working on the translation of the book and recording the dubbing of the movie. When the COVID-19 Pandemic started and lockdown paralysed our activities, we were very frustrated and we even started to feel useless, but God had everything under His control and He began to put in my husband's heart a greater desire to produce evangelistic content for digital media.
Marcus' work inspired me to think about the possibility of an online Bible Study, where I could use the curriculum we already had to reach more children. From there, in May, I started the first online class for children from Portugal, Brazil, and Indonesia. God brought to my memory the name of a young Portuguese boy in Northern Ireland, who was a member of Table Church in Tandragee. I had met him while he was on holiday at his aunt's house, so I spoke to his mother and aunt, who then promptly allowed him to participate in the online Bible Study. God again showed Himself to be the creative author of our history, bringing people and places to us, bringing Portugal to Northern Ireland and vice versa.
There are currently four classes ongoing; three classes for children aged nine to fourteen and one class for training adults who will multiply this work. Before the Pandemic, there were three children and now there are fifteen children and nine adults. Nothing has ever been in our control, it's always in God's hands, regardless of the country, with or without a Pandemic. May our sovereign God continue to guide us through the greatness of His plans, which are much greater than ours.