ECM has been involved in spreading the gospel in Europe for more than a hundred years. What began with one man's call has now become a mission involving hundreds of people. All across Europe.
The origins of European Christian Mission stretch back to the year 1904. A young man named Ganz Raud was called by God during an all night prayer meeting (in what is now Estonia) to reach Europe once more with the gospel. He began by travelling to Britain where he spoke everywhere about the need in the continent of Europe.
The 1905 Russian Revolution and the First World War forced Raud to leave for the United States. There he slowly built up a network of people who shared his vision and in 1920 the first office was opened in New York. Offices in Toronto and London were also established in the years that followed.
By 1923 there were 55 missionaries working for ECM in Europe. In 1927 that number had grown to 81 with 250 volunteers. After the Second World War an ECM office was opened in Paris. Raud died in 1953, but the organisation still continued to grow after his death.
Today ECM has over 300 workers in more than 20 different countries. These reach from Sweden to the sunny beaches of Spain. From developing Albania to the developed West. From big cities to rural communities. From centres of tourism to forgotten villages. ECM is involved everywhere in the mission which God began through Ganz Raud more than a hundred years ago.
If you would like to see Europe continue to be changed into a continent full of people who love Jesus then please join us through praying, giving or going.
ECM IRELAND HISTORY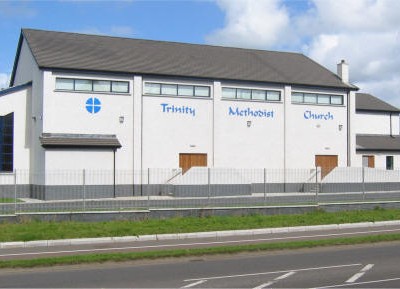 Missionaries from N. Ireland have been serving with European Christian Mission since the 1960's. By the late 70s, John Spence, a prominent N. Irish businessman and faithful supporter of mission had become the chairman of ECM and encouraged the formation of an office in Ireland. The first location was on the grounds of Belfast Bible College in Dunmurry and Alan Armstrong came from England to take up the role of Mission Representative.
Over subsequent years the ECM Ireland Office became increasingly self sufficient and by the late 90s was established as an autonomous sending section. The staff moved to the current location in Ballymacoss Avenue in the early 2000s and God continued to increase the number of missionaries sent and supported, during the years that followed. This led to the need for more office staff and we currently have a large group of missionaries, national workers and home office staff that form the ECM Ireland family, praise God.