Conquering a spiritual fortress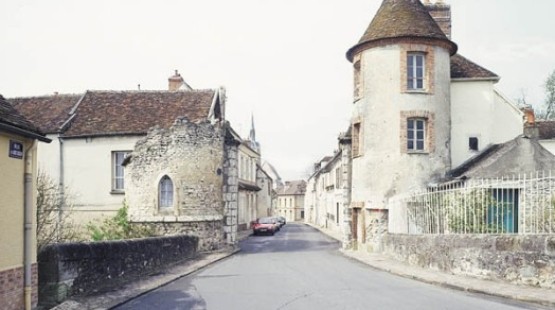 Thursday 28 January 2021

14:00
France remains the most popular holiday destination in all of Europe. France entices people of all ages with some of the world's most iconic landmarks, worldclass art and architecture, sensational food, stunning beaches, beautiful countryside and a staggering amount of history.
Philippe and Joanne Mayhew have been missionaries with ECM in France since 2008 and here they write about what God is doing in the towns of Donnemarie-Dontilly and Provins.
It has been a joy for us to witness God's work in many lives since 2008. It all started with prayer and a Good News Club in our home. In 2016, God opened doors in a mighty way and a local church started. With the support of ECM partners, in 2018, we were able to buy a carpenter's workshop and house and turn it into a welcoming church building. There are now approximately sixty people gathering on Sunday mornings and our congregation is growing steadily. We praise God for all he has done! Over the last two years we have invested in preaching God's Word, training elders and preachers and strengthening every aspect of Church life.
Since March 2020, the COVID-19 Pandemic has had a strong impact on all our activities, but thankfully most people are now back (respecting strict safety rules), although some still watch services online. In early September, three new families joined the congregation, one with six children! We are also looking forward to baptising three people, including a mother and her twenty-year-old son. God's kingdom is reaching many hearts. Two years ago, the church started thinking about the possibility of planting another church in the large town of Provins, 25 minutes away, because several of our church members lived in that area. We recruited and trained a young couple in church planting but they have now decided to move on to another ministry in the South of France. Many Christians have prayed over Provins and have tried to start a church there but there is still very little Christian witness in the town. Tourists flow into the medieval city to admire its ramparts, but we believe that God can conquer this spiritual fortress.