You can support the work of ECM in the following ways: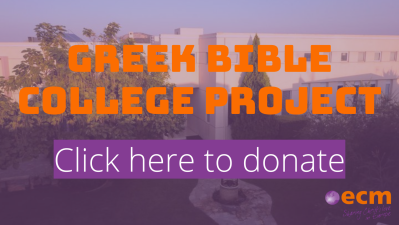 Donate online by clicking here
By cheque – please send cheque and details about its use to us or alternatively print the 'Giving to ECM' form , fill out the 'one off gift' section and return it to us with your gift.
By regular standing order from your bank – please complete the 'Giving to ECM'form and send it to us at the address indicated. We will ensure your funds are treated in accordance with your wishes.
By online transfer – if you have online banking, you can make a transfer to our bank. Account Details: Sort Code 98-09-60 Account Number 40615008 It is VERY Important that you tell us who or what the donation is for.
Donations sourced from UK-based tax-payers are eligible for Gift Aid. This means that for every £1 donated, we can at present claim an extra 25 pence.