Mitspa House - Casa Mitspa
Type:

Missionary and social projects

City:

Timisoara

Ministry Type:

Children and Youth

Healthcare

Mercy Ministries
"Mitspa House" in Timisoara, Romania, has been a joint project between Missio Link International http://www.mli.ro/en and European Christian Mission International http://www.ecmi.org. However, it was always ECMI's ambition to see it reach the point where it is fully under the auspices of a Romanian organisation. We are happy to announce that the moment has come for MLI to take full responsibility for running Mitspa House in September 2021.
We remain committed to support this valuable project and channel all funds that arrive for it as we have done in the past. We encourage you also to keep supporting and sowing into Mitspa House. Read more about the changes arriving at Mitspa House in this letter.
The name "Mitspa House" comes from Gen 31:49 "It was called Mizpah because Laban said: "The Lord keep will watch us both when we are away from each other." This center will a home for mothers and babies in need. We have the responsibility to take care of them during the time they will stay at Mitspa House. Our prayer and conviction is that the Lord will graciously watch over these mothers and their families once they leave us to be on their own.
Introduction www.casamitspa.com
In Timisoara several organisations care for women who are faced with unwanted pregnancies and offer counselling. The new mothers are rejected by their families and find themselves homeless when they decide to keep their babies. Most are placed under great pressure by their families to have an abortion. We need a place where they can find safety and care for themselves, help and support to take care of their babies, the time they need to recover and learn to take responsibility for themselves and their children.
The needs:
A place to take in:
Pregnant women in need of protection from family pressure to abort
Homeless single mothers with babies

Objectives and benefits
To offer a refuge to mothers in situation of risk to abandon their children
To offer a child the opportunity to grow up with his mother
To provide care for women with an unwanted pregnancy, preparing them for childbirth and educating them in matters of childcare, diet, health, faith… etc.
To help them become independent and capable of supporting themselves: helping them plan and live on a budget, complete a course of training, find a job…
To communicate the gospel and show God's love in practical ways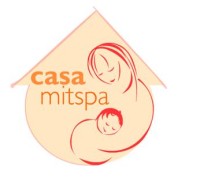 Purpose
Without having a place at our disposal to welcome them, it is very difficult to encourage the mothers to keep their child. Counselling without offering real help and practical support is like putting them under even more pressure and increasing their distress, given the pressure they are already under to abort. Some of them are suffering abuse because of their pregnancy and it's very difficult to let them return home to the same situation knowing they will be abused again. We need to offer them real help and practical support.
Most of the mothers in risk situations come from difficult family backgrounds where they have never received emotional support, or the basic education they need to be able to take care of themselves and their own children. Our aim is to help them through a crisis situation and offer them a shelter where they can learn step by step to become independent and regain control of their lives. In providing them with a peaceful and secure environment, they can stand back from their immediate circumstances and think through the decisions they need to make.