D-ECM-BER Project 2021: What's The Story?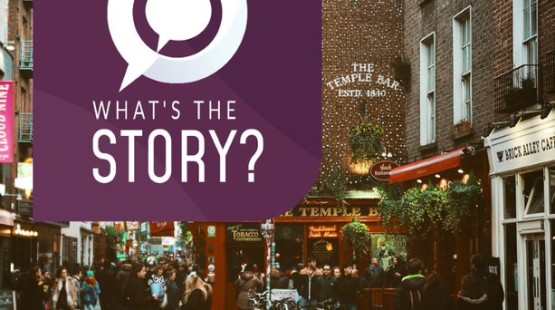 Monday 29 November 2021

14:54
'What's the Story?' is an Irish nationwide evangelistic initiative which seeks to unite and equip the church in Ireland to share God's story and answer Ireland's big questions.

WTS has listened to almost 1000 stories of people from across Ireland and has uncovered 6 big questions.
Across Ireland there are hundreds of churches faithfully sharing God's word, who are answering these questions and pointing to Christ. So how can these churches speak into the lives of even more people who need to hear their message?
In Spring 2022, WTS will connect those who are seeking with churches who are answering, through 6 weeks of nationwide publicity.
WTS seeks to equip the Irish church with resources created by Irish Christians to answer Irish people's big questions. This will include apologetics material, well produced life story videos and evangelistic bible studies.
The writing group for the Bible studies have created resources from John's Gospel. They include new ECM workers Tom and Grace Campbell in Skibbereen, as well as Isabel Quinlan from Ferrybank Church.
Our project seeks to raise at least €3000 towards the design and printing of the resources they are writing.
This is an opportunity to collaborate with the Irish church, that they might reach people all over Ireland, giving them a unique opportunity to introduce God as the main character of each life story, and show how Jesus can bring about a glorious eternal plot twist.
We are praying that a new chapter will be written in the history of Ireland.
Will you be a part of this story?
To financially support WTS, go to our giving forms on page 20, or visit our website: