Refugee Camp Fire in Greece – GIVE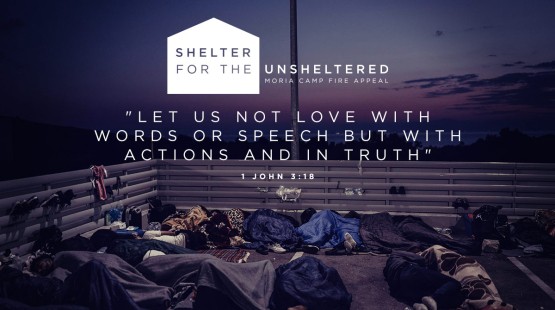 Friday 18 September 2020

10:25
Shelter for the Unsheltered
'God calls us to love not only with our words but in our actions as well' (1 John 3:18).
On September 8th, a devastating fire destroyed Moria Refugee Camp on the island of Lesbos in Greece, which was home to over 12,000 people. These refugees have once again been left without a roof over their heads but we have an opportunity for you to respond to this crisis through praying and through giving.
BBC News tells the story of one of the residents of this camp: Talibshah Hosseini and his family from Afghanistan lived in Moria. Talibshah said that he could see small fires in the distance and soon flames were surrounding their overcrowded tent. "It was terrifying!" he said. "My little daughter was crying and asking, 'Daddy, are we going to die?'" He picked up his three daughters, supported his sick wife and ran, while the fire ripped through the camp and turned everything to ash.
Please pray for this family, and for all the people living in Moria who have suffered because of the fire.
ECM Ireland's missionaries in Greece, Peter and Anna Crawford and George and Luciana Christoforides, are working alongside organisations, such as EuroRelief, to help in this crisis and they have provided a list of basic necessities that they need donations for: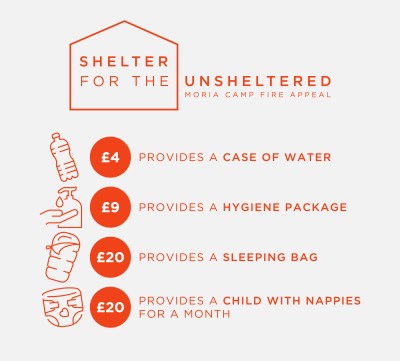 ECM is seeking to raise £10,000 to support the urgent humanitarian efforts in response to this tragic disaster and to provide Shelter to the Unsheltered.
You can donate by clicking the button
and include the reference 'Moria Fire'